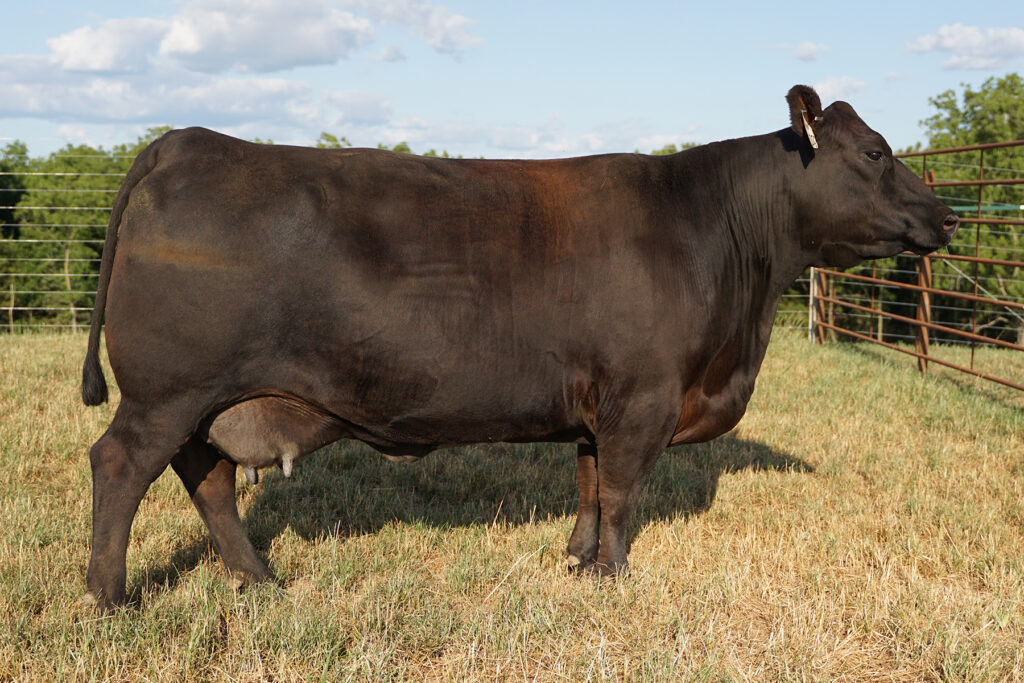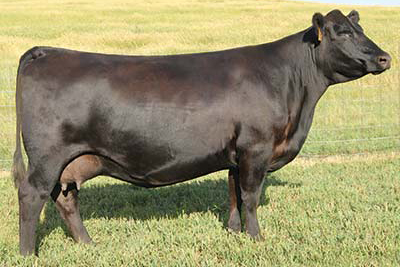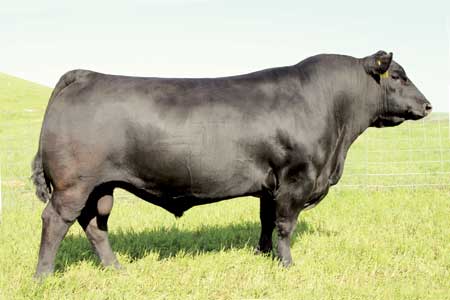 SAV Madame Pride 2350
Birth date: 03/23/2012
Tattoo: 2350
Sire SAV Iron Mountain 8066
Dam SAV Madame Pride 9983

An authentic and high producing, SAV Madame Pride cow; big time IMF ratios.
She is a beautiful, phenotypically correct Madame Pride cow.
Her dam, SAV Madame Pride 9983, is a featured, pictured donor on the SAV website. She was produced from 5 consecutive generations of SAV donors. She has daughters retained in the SAV herd. She is broody, feminine, and beautifully uddered.
Her sire, SAV Iron Mountain 8066, has been one of the widest used AI sires in the Angus breed, he is a premier sire, with exceptional thickness, and complete phenotype.
She has had several maternal brothers earn featured-picture status in the yearly SAV Sales.
This cow had an individual weaning ratio of 104, and yearling ratio of 103, intramuscular ratio of 141, against some of the stiffest contemporary competition in the business.
| | | | | | |
| --- | --- | --- | --- | --- | --- |
| BW | WW | YW | Milk | $W | $B |
| 4.5 | 51 | 84 | 20 | 34.10 | 106.96 |