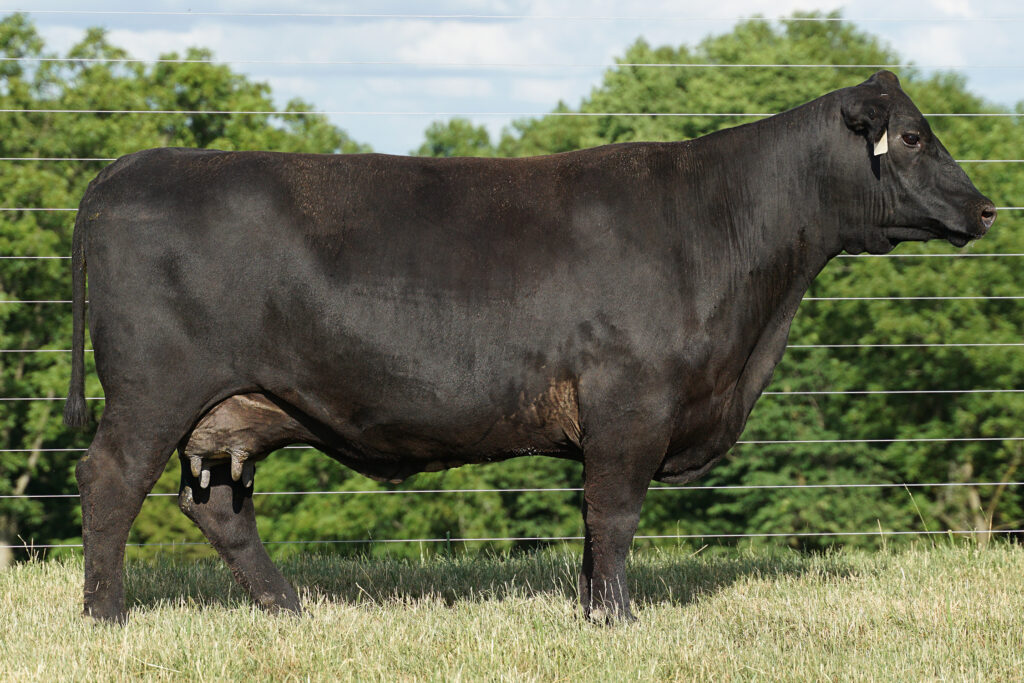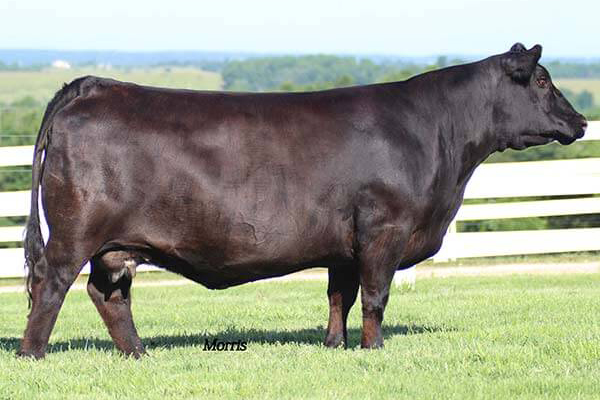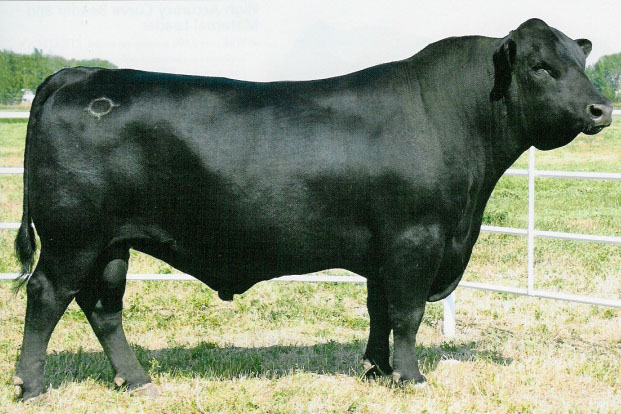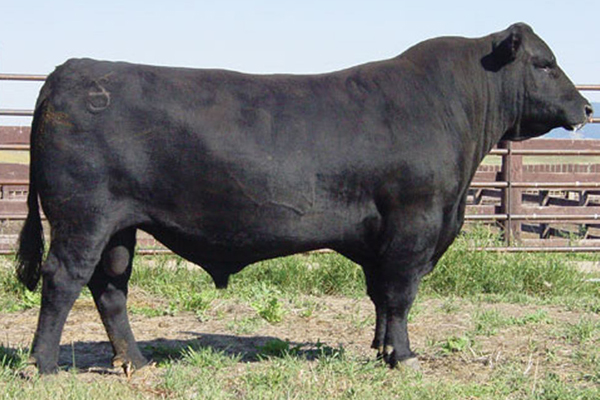 Legends Miss Kelton 436
Birth date: 09/07/2014
Tattoo: 436
Sire Mytty In Focus
Dam AAR Lady Kelton 5551

Very few in existence, full sister to AAR Ten X 7008, who is the nationally known AI bull, leading the Angus breed in registrations at #1 for several years running.
She has been valued at over $100,000.
Her full brother, AAR Ten X, is one of the few bulls to offer a complete panel of EPD's in the top of the breed, from growth to carcass, and has held those numbers for years, something rarely ever achieved. He posted individual ratios of Weaning 112, Yearling 116, Ribeye of 123, and Marbling of 123.
This cow's dam, AAR Lady Kelton 5551, is one of the greatest phenotype cows ever produced in the Angus business. She has produced, besides AAR Ten X, many other herd sires for Angus Alliance. She has been described by Arntzen Angus in Montana, as a moderate-framed cow, very deep-ribbed, with a near perfect udder.
She has a production record of birth 1 @ 92, weaning weight 1 @ 105. She has just weaned off her 2nd calf, a heifer, that weighed 51 pounds at birth. We believe she will continue to be a calving ease, light birth weight dam, that puts the extra pounds into her progeny in regards to weaning and yearling weights.
Kelton 436's 2019 natural bull calf G667, was the #1 Weight Day Average Bull calf from our 2019 natural calf crop at 3.87 pounds per day, to ratio 113.
Kelton 436 produced the tied-for #2 Weaning Weight and Weight Day Average heifer calf from our 2019 ET calf crop, the calf G544 weighed in at 812 pounds, or 3.37 pounds per day.
| | | | | | |
| --- | --- | --- | --- | --- | --- |
| BW | WW | YW | Milk | $W | $B |
| -1.0 | 53 | 95 | 31 | 64.97 | 103.78 |