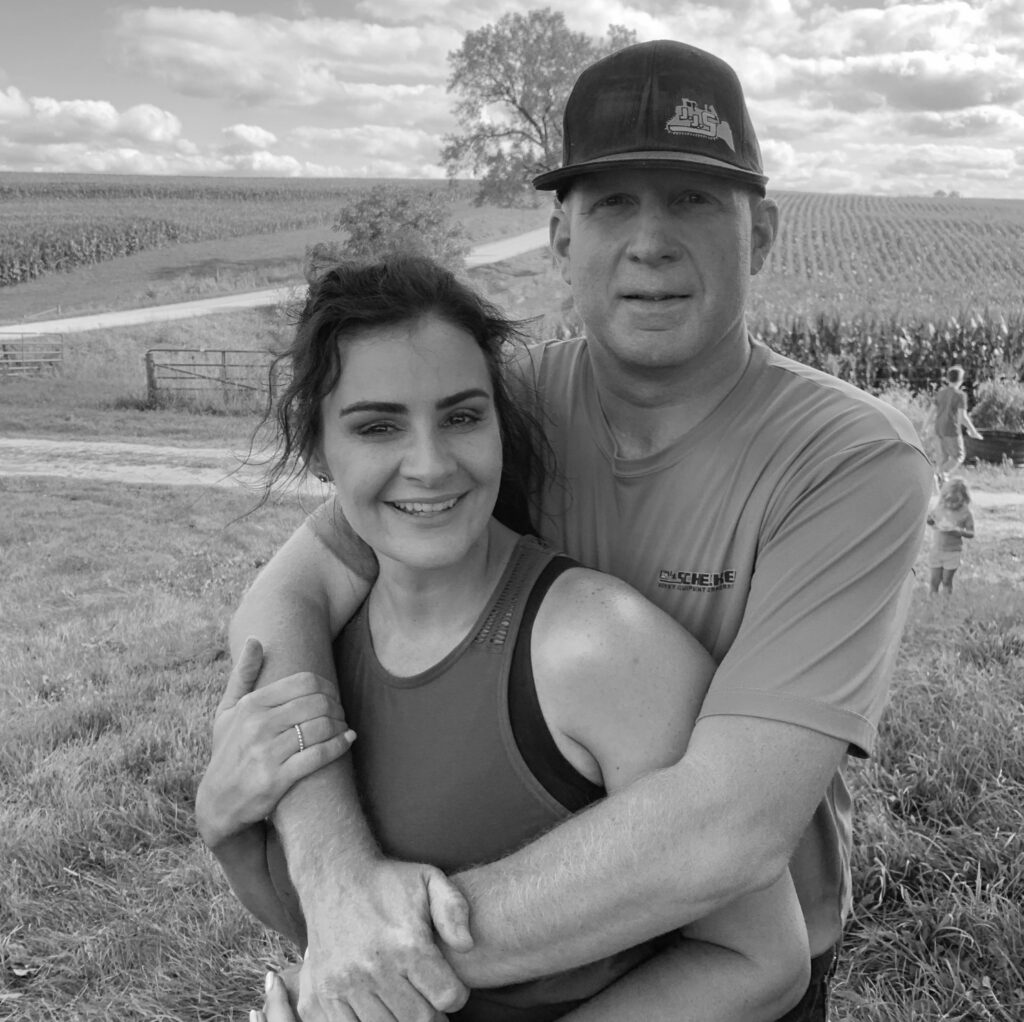 J.J. Scheckel Genetics is owned and operated by Josh Scheckel, wife Angie, and their 7 kids. Josh has been involved in the commercial cattle, horse, and ag business since birth, having worked on the family farm of several thousand acres in Bellevue, Iowa while growing up.
The Scheckel family also owned and operated United Livestock Auction for over 20 years. Working at the sale barn really opened up Josh's eyes to the huge difference in quality of cattle, and the market prices they brought, while coming through the door every week from different owners. This experience cemented the foundation of belief we still hold true today- good cattle, good bulls, and good genetics don't cost, they pay.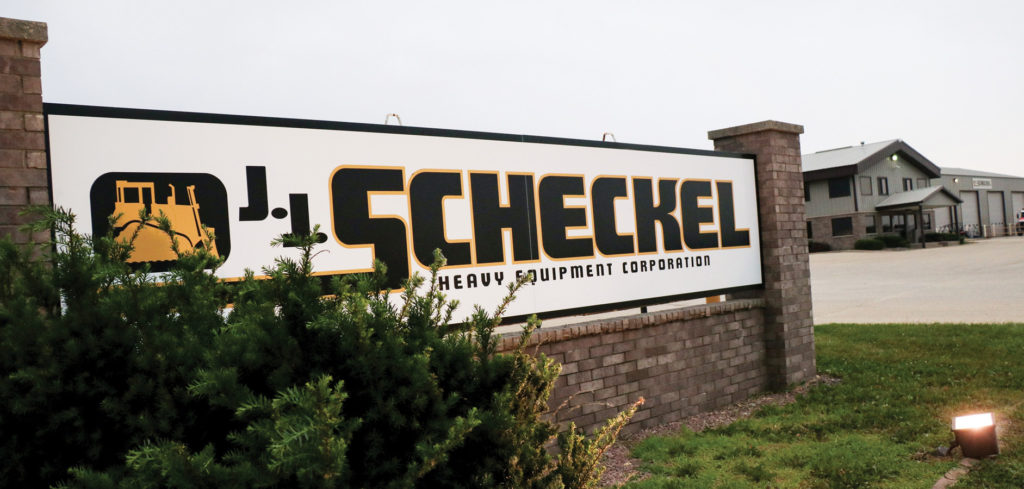 Josh founded J.J. Scheckel Heavy Equipment in 1996, a construction equipment dealership focusing mainly on rebuilding, renting, servicing, and selling Caterpillar equipment. Since its founding, J.J. Scheckel Corporation has sold machines in every state, and every continent in the world. J.J. Scheckel Corporation is still growing well into the future.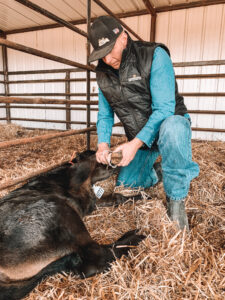 Josh is actively and passionately involved in every step of the program, from winter feeding chores and breeding, to mating decisions, and sales. As the owner he works with the cows every day.
Josh has also purchased several farms throughout the years, and ran commercial Angus cows. Josh ventured into the purebred Angus business in 2009 with a strong interest in performance genetics, and a desire to create the most profitable, and functional, herd of Angus cattle in the country.
The goal of J.J. Scheckel Genetics is very simple: we breed cattle that perform for our customers, whether that be a customer that sells his calves at weaning, retains and feeds his cattle, or the customer that retains their heifers for their own cow herd.
We breed bulls that when used by our customers, will increase the traits of economic importance, and therefore make our commercial cattlemen customers more profit within their own operations.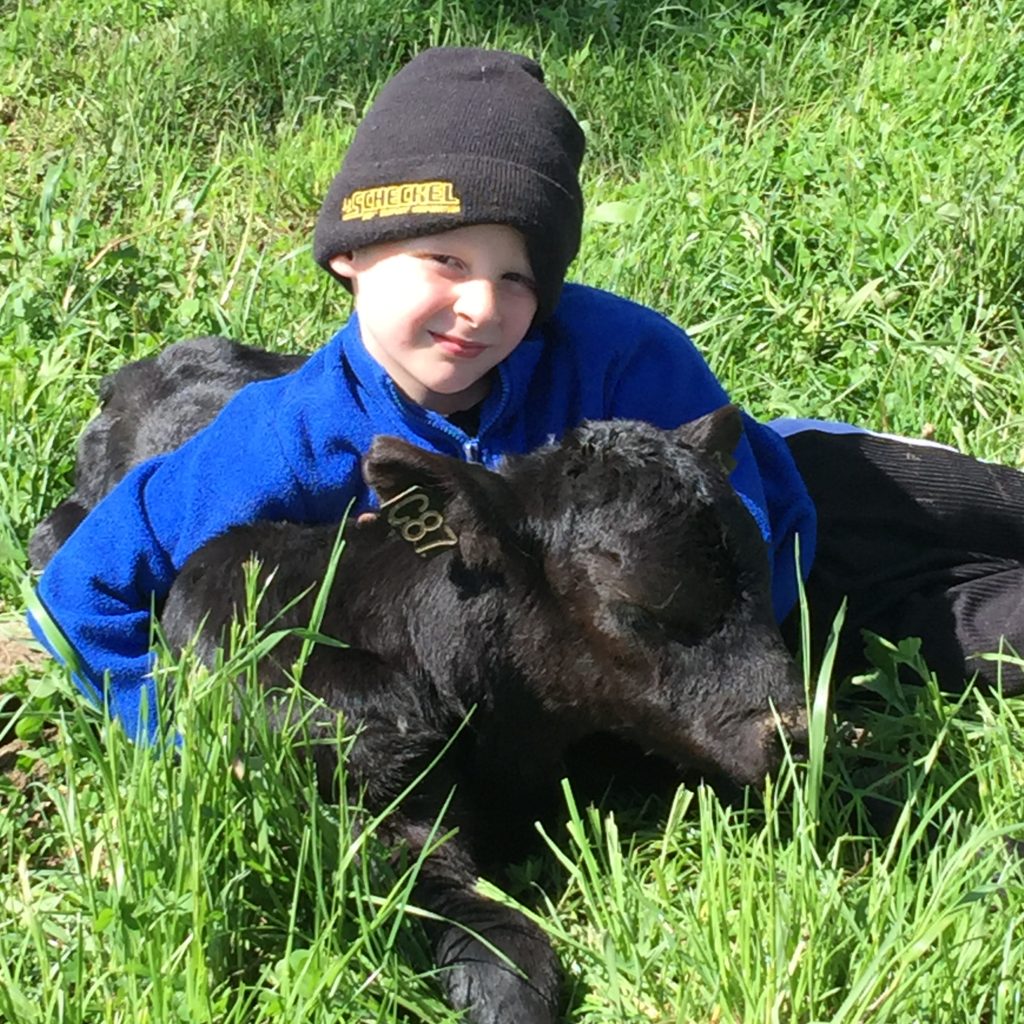 ---
Our Location, Our Farms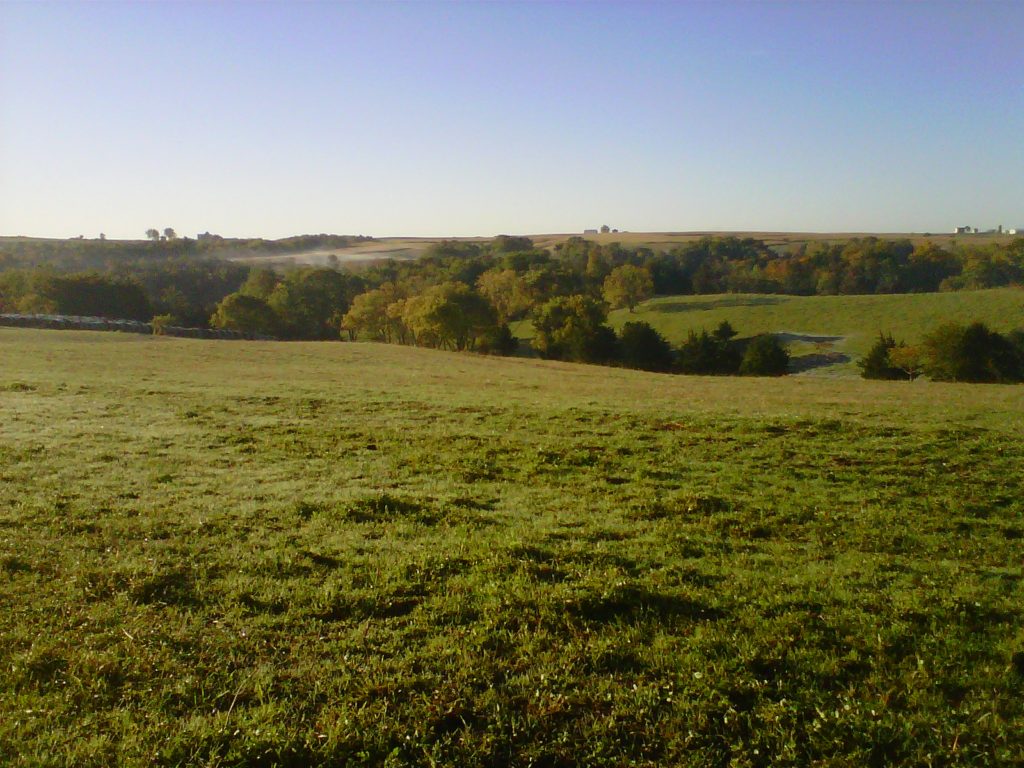 Our three farms are all located in Bellevue, Iowa, a small community in Jackson County. Bellevue is in far east Iowa, along the Mississippi River. The Scheckel family has been raising livestock and crops in this county since immigrating here from Luxembourg in the mid-1800's. Every generation since has been actively involved in cattle and farming. J.J. Scheckel owns and operates 500 acres of corn, alfalfa, and bean ground, along with adequate pasture acres that are also rented to meet our herd's demands. We produce all of our own feed.
Many believe Iowa is all flat land with beautiful black dirt; Jackson County, Iowa, is much different- Bellevue lays along the Mississippi River Valley, and is extremely hilly, steep, and full of rocks and bluffs. Our farms are some of the roughest, steepest, and rockiest ground that can be found anywhere in the country. This ground makes for a high population of beef cattle in the area, more so than any other county in Iowa.
---
Our Environment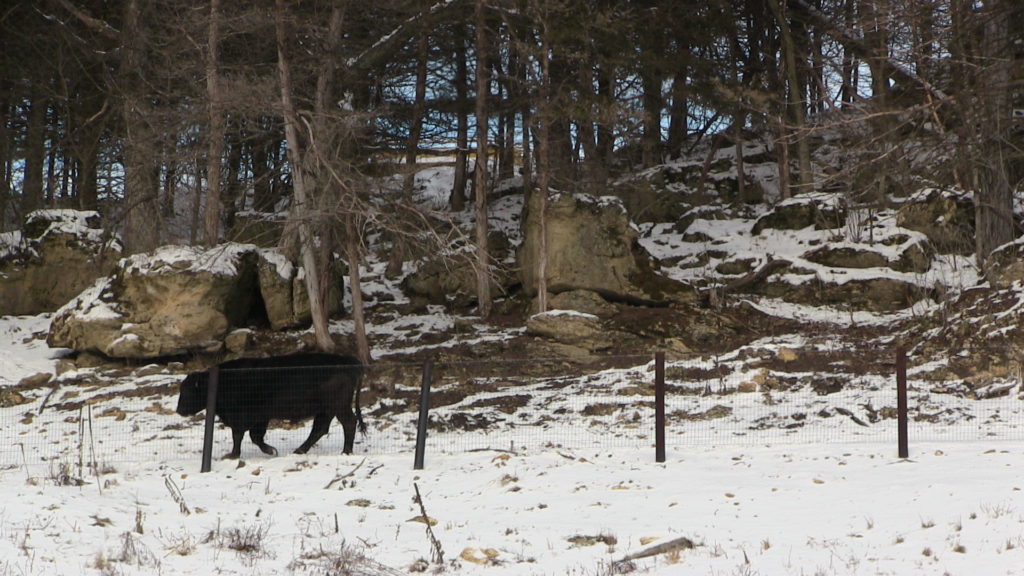 Our extremely rough environment works well in developing cattle that can handle various obstacles and terrain, along with weather extremes. I would put our location up with any in the USA in terms of how aggressively fit and sturdy our cattle have to be to maintain themselves. This environment tends to sort out the weak-legged, poor-disposition animals rather quickly. In most pastures, the cattle have to walk several miles to water and forage daily. The feet and legs and overall confirmation of our animals has to be rock solid to survive and thrive in these underfoot conditions.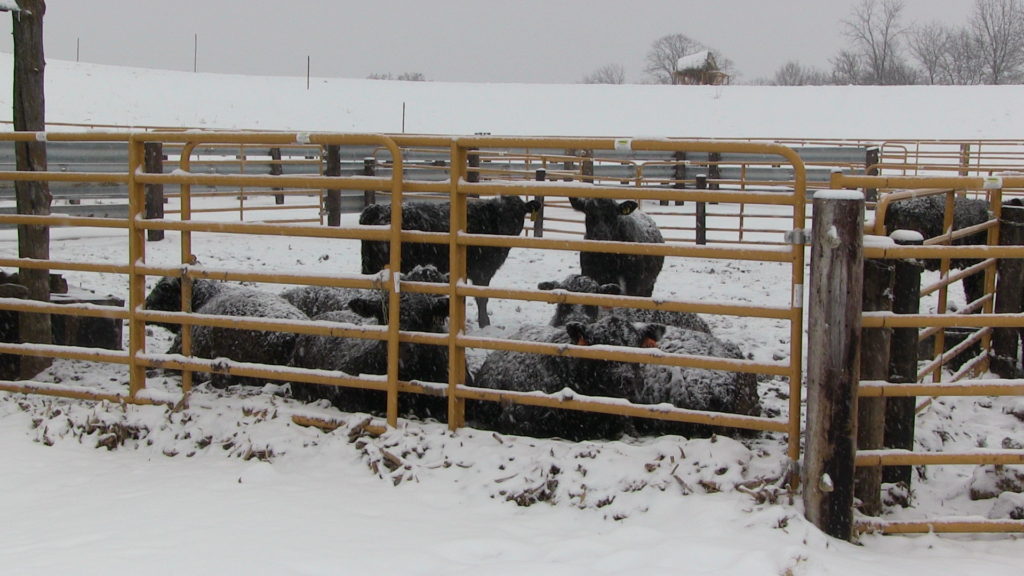 Temperatures here in eastern Iowa are also some of the most extreme you will find anywhere in the USA; summers regularly bring 100° days with extreme humidity. The winters often bring temperatures 20-30° below zero or worse. We experience a lot of wind also, deep snow is common as we generally get storms from several inches to several feet. Ice and freezing rain are common place. Spring time the temperature on any one given day can start at 5° in the morning, and rise to 65° during the day, then back down to 5° or lower at night, creating very massive temperature swings daily that is really hard on cattle's health. Our cattle have to maintain themselves in this hard environment without buildings to survive. 100% of our cattle are outdoors 365 days a year, we have no buildings or cover for any of our animals. Calving is also 100% outdoors and without assistance. No fancy barns with straw bedded calving areas for us, we believe this approach ensures are animals keep their natural survival instincts.