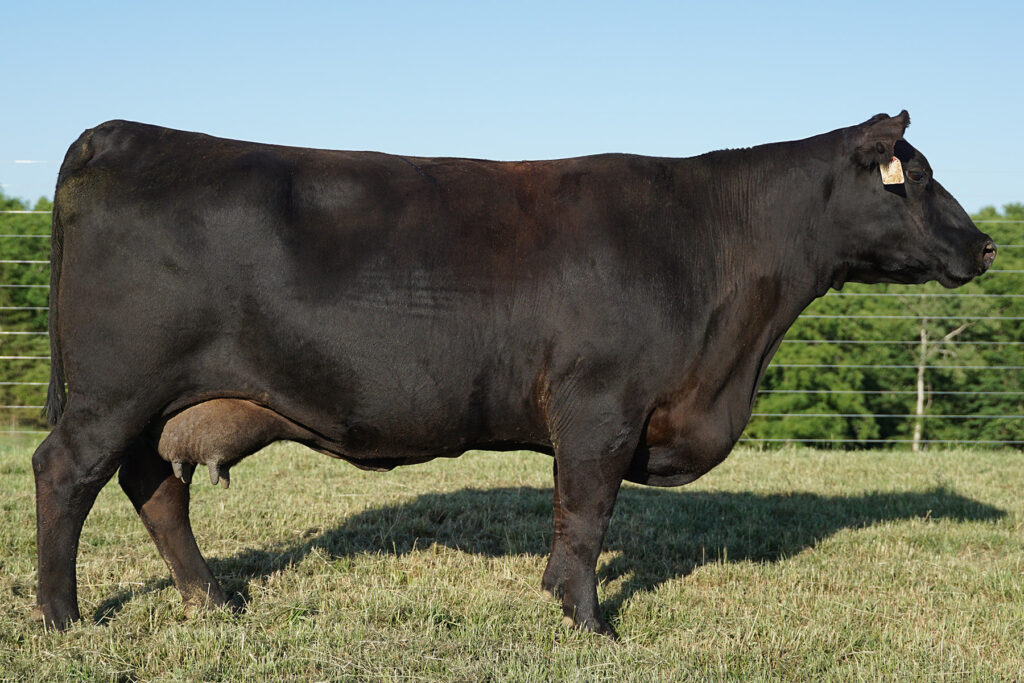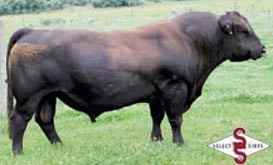 Werner Emblynette 4056
Birth date: 02/01/2014
Tattoo: 4056
Sire Werner War Party 2417
Dam Werner Emblynette 1191

Highest ratio cow from the entire Werner Angus complete dispersal sale.
Selected by J.J. Scheckel from the Werner Angus total dispersal, as the highest ratioing young cow in the Werner herd. She earned a progeny record of Weaning Ratio 1 @ 107 on her first calf. Her 2nd heifer calf she just weaned at sale time, not yet recorded, weighing 815 pounds, to ratio 111 for weaning, to take 2nd place in weaning among the entire Werner Angus herd.
She also posted on her first calf, yearling ratio of 107, % IMF at 129, and UREA at 105. Her dam, Werner Emblynette 1191, is backed by both the Madame Pride and Emblynette cow families brought forth from the SAV and Champion Hill programs.
Her direct sire, the $75,000 Werner-bred, Werner War Party 2417, transmits the natural length, thickness, and depth this cow possesses.
| | | | | | |
| --- | --- | --- | --- | --- | --- |
| BW | WW | YW | Milk | $W | $B |
| 3.9 | 65 | 113 | 29 | 58.36 | 142.13 |