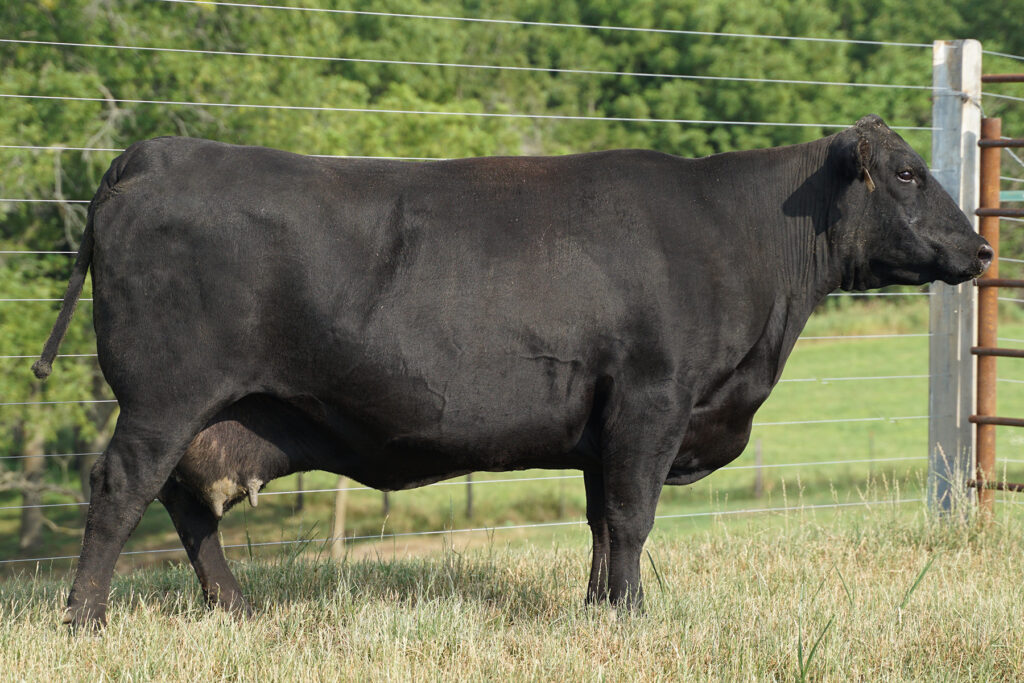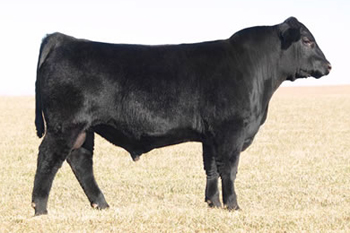 Brads Mc Henry Barbara 257
Birth date: 03/28/2012
Tattoo: 257
Sire Mill Brae Final Answer 0125
Dam Brads McHenry Barbara 917

The foundation McHenry cow in our herd, a top producer.
Brads McHenry Barbara 257 is currently maintaining a calving interval of 354 days, she has raised 4 natural calves, with a birth ratio of 100, a weaning weight ratio of 110, and a yearling ratio of 112. Furthermore, her progeny have a ribeye ratio average at 104.
She is a model cow, easy fleshing, docile, fertile, and always brings a heavyweight calf to weaning.
She was purchased from Jim Bradford, and the Brad Z Ranch, in Iowa. She has been the foundation McHenry cow in the J.J. Scheckel herd.
Her sire is Mill Brae Final Answer 0125, who was Brad's pick at the 2011 Mill Brae sale in Kansas, where he ratio'd 112 for weaning weight, and 104 for yearling weight. He is backed by a Pathfinder dam and sire.
She had 1 son tested at the Iowa Cattlemen's Bull test in 2015, where he gained 4.11 pounds per day, scanned a 15.8 inch ribeye, and measured 68.36 percent retail product.
| | | | | | |
| --- | --- | --- | --- | --- | --- |
| BW | WW | YW | Milk | $W | $B |
| .6 | 46 | 85 | 30 | 53.01 | 103.62 |