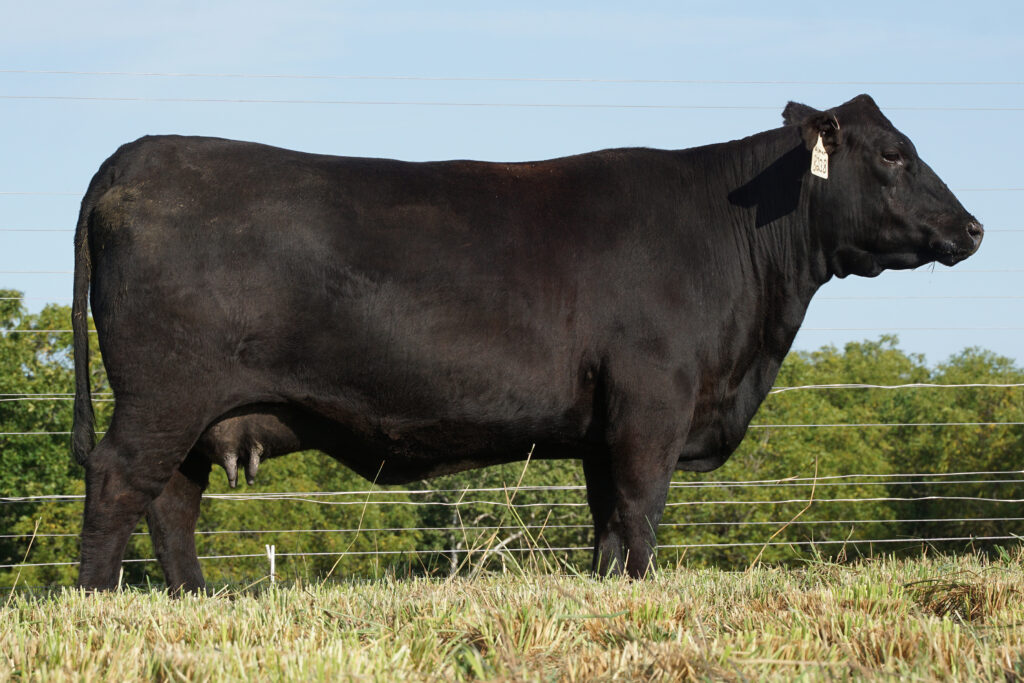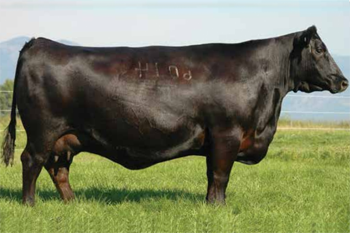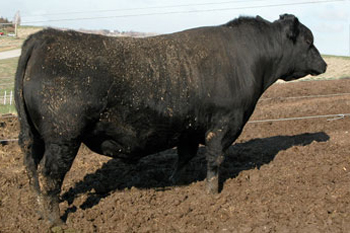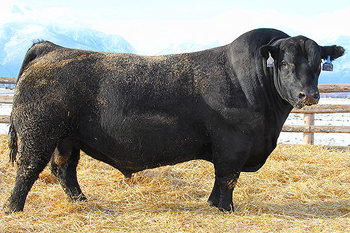 Coleman Abigale 8238
Birth date: 06/29/2018
Tattoo: 8238
Sire OCC Paxton 730P
Dam Bohi Abigale 6014

Full sister to the Coleman, Jocko Valley, Sitz Angus and Schaffs Angus Valley sire, Charlo 0256 from the $50,000 valued Coleman and Double R Bar Ranch donor, Abigale 6014 sired by the female sire, Paxton 730P.
Her dam, Bohi Abigale 6014, is valued at $50,000 and was featured in the 2012 Coleman Sale selling half interest to Double R Bar Ranch and she stems from the same family that produced the Genex roster leader, Bismarck; the $150,000 Select Sires roster member, Mandan 5664; and the $95,000 Eliminator 9105.
Her dam, Abigale 6014 has 27 daughters maintaining a combined WR 54@100 and posts ultrasound ratios IMF 13@102 and REA 13@104. Maternal sisters to the proven and productive dam include: Abigale 0451; Abigale 8213; Abigale 6870; and Abigale 2006.
Full siblings include: the $18,000 heifer pregnancy selection of Southern Cattle Company in the 2017 Coleman Sale; Abigale 0277, the proven second-generation Coleman donor; and Charlo 0256, the $27,500 top-selling bull of the 2012 Coleman Bull Sale and feature of the Coleman, Sitz Angus, Schaffs Angus Valley and Accelerated Genetics roster.
Maternal siblings include: the $50,000 Whitestone Millionaire Y060, the top-selling bull of the 2010 Whitestone Farm Bull Sale; Abigale 1434, the $15,000 selection of Hudson Pines Farms in the 2016 Coleman Sale; Abigale 9111, the selection of Jocko Valley Cattle in the 2010 Coleman Sale; and Abigale 9143 selling in that same offering to Dubas Cattle Company.
| | | | | | |
| --- | --- | --- | --- | --- | --- |
| BW | WW | YW | Milk | $W | $B |
| .3 | 50 | 87 | 19 | 53.67 | 92.54 |