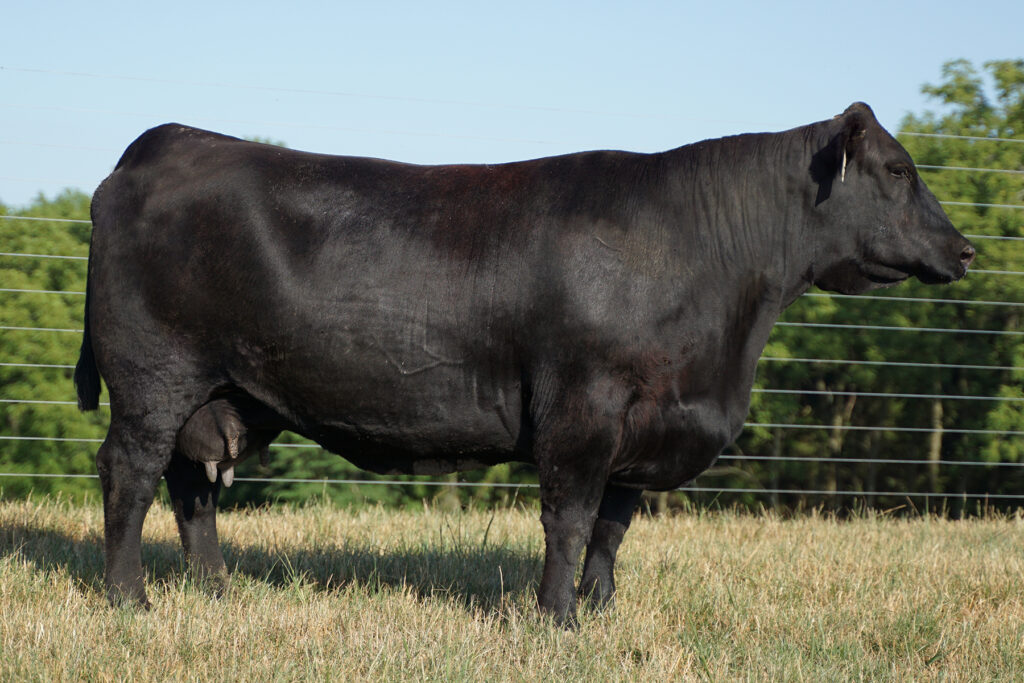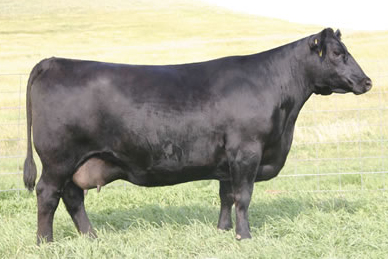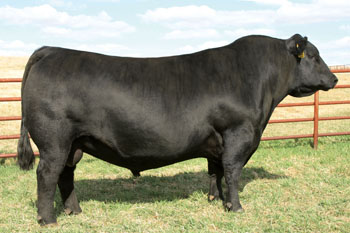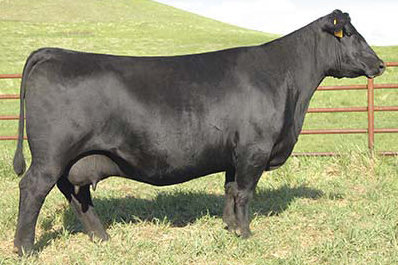 SAV Emblynette 4075
Birth date: 02/21/2014
Tattoo: 4075
Sire SAV Registry 2831
Dam SAV Emblynette 7566

Her dam, SAV Emblynette 7566, has over 1 million in progeny sales. She was featured and pictured on the SAV website. She records weaning ratio 3 @ 109, yearling ratio 3 @ 108, IMF 57 @ 110, she has over 18 daughters in production in the SAV herd.
Her maternal sister, SAV Emblynette 0491, is the dam of the $100,000 selling bull, SAV West River 2066.
Her famous sire, SAV Registry 2831, is the sire of the $235,000 bull, SAV Seedstock 4838, and the $950,000 bull, SAV Sensation 5615, and many more major AI Bulls.
She is described as a deep, massive and easy fleshing cow, from generations of top producing Emblynette females.
She was the #10 IMF female in her calf crop.
She has an individual record of birth ratio of 98, weaning ratio of 104, yearling ratio 104, and an IMF of 107.
Emblynette 4075's natural 2019 bull calf, G647, claimed the #3 Weaning Weight per Day average calf from our 2019 natural calf crop, at 3.63 pounds per day, to ratio 106.
| | | | | | |
| --- | --- | --- | --- | --- | --- |
| BW | WW | YW | Milk | $W | $B |
| 1.4 | 39 | 69 | 13 | 22.73 | 103.96 |