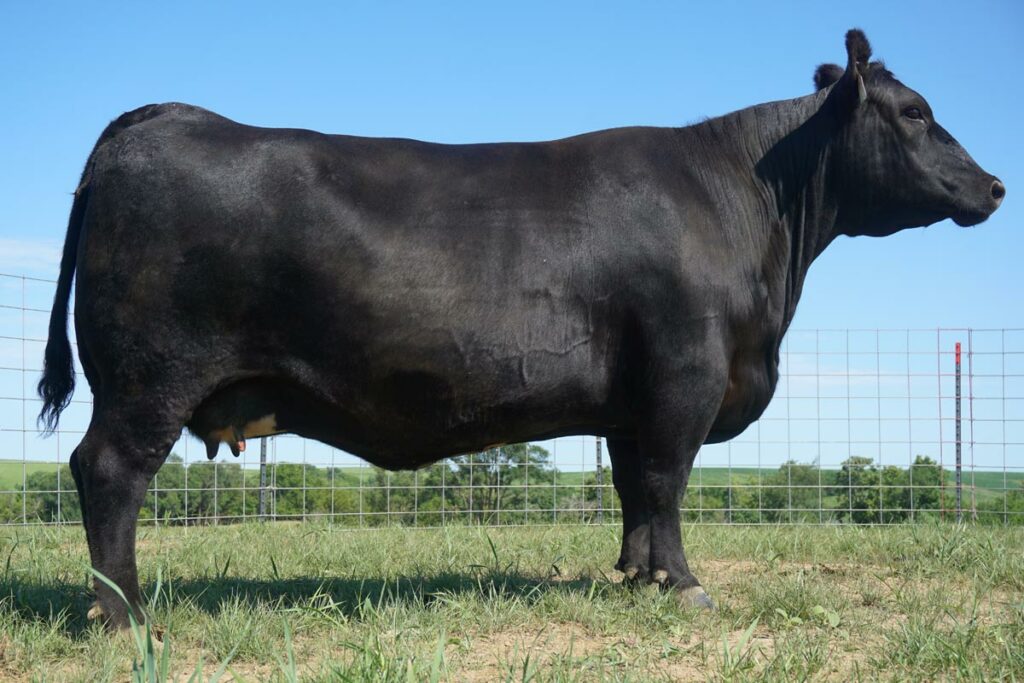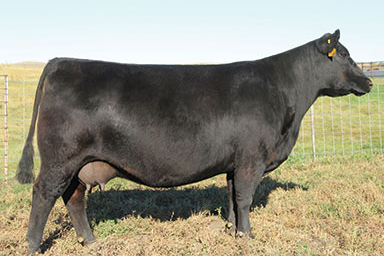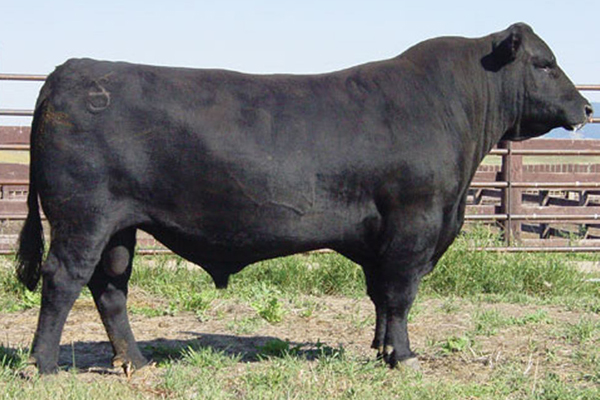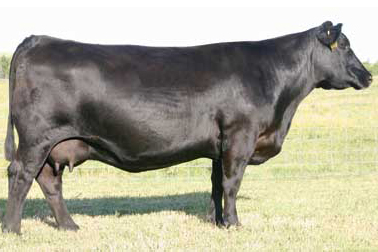 SAV Emblynette 3005
Birth date: 02/13/2013
Tattoo: 3005
Sire AAR Ten X 7008 SA
Dam SAV Emblynette 1786

One of the most powerful AAR Ten X daughters to be found anywhere with a royal lineage.
She is a spectacular female phenotypically.
She had individual birth ratio of 96, ribeye ratio of 105.
Her sire, AAR Ten X 7008, is the nationally known AI bull, leading the Angus breed in registrations at #1 for several years running.
Her dam, SAV Emblynette 1786, is a featured and pictured donor on the SAV website, and also a full sister to our other owned donor cow, SAV Emblynette 3530.
Her dam is maternal sister to lot # 1 bulls in the 2006 and 2008 SAV production sales.
Her dam is maternal sister to the lead-off heifer in the 2007 SAV production sale.
Her maternal grand dam, SAV Emblynette 1181, is a 2nd generation pathfinder in the SAV herd. She posts a progeny weaning ratio of 7 @106, against the stiffest competition of contemporaries in the business.
Her grandam produced over 1 million in progeny until the age of 17.
Her maternal brother, SAV Cutbank 6211, was a featured bull to sell in the 2017 SAV production sale, where he was pictured and featured early also, in the ads leading up to the sale.
| | | | | | |
| --- | --- | --- | --- | --- | --- |
| BW | WW | YW | Milk | $W | $B |
| -.7 | 57 | 108 | 18 | 47.09 | 130.42 |