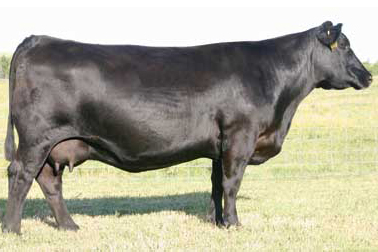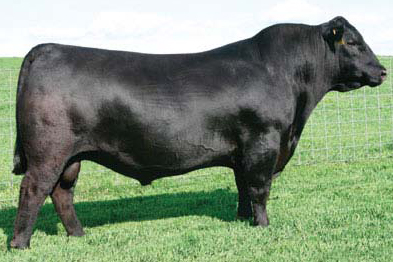 SAV Emblynette 3530
Birth date: 01/04/2013
Tattoo: 3530
Sire SAV Bismarck 5682
Dam SAV Emblynette 1181

Maternal sister to lot # 1 bulls in the 2006 and 2008 SAV production sales.
Maternal sister to the lead off heifer in the 2007 SAV production sale.
Her dam, SAV Emblynette 1181, is a 2nd generation pathfinder in the SAV herd. She posts a progeny weaning ratio of 7 @106 against the stiffest competition of contemporaries in the business.
Her grandam produced over 1 million in progeny until the age of 17
This cow is a high-end, beautiful-uddered, feminine, SAV Bismarck daughter. SAV Bismark is a major AI bull with pathfinder status.
She has had her own progeny sell in the yearly SAV production sale, averaging $11,000 each. She also has a production record of birth 2 @ 97, and weaning ratio of 2 @103, from stiff competition.
| | | | | | |
| --- | --- | --- | --- | --- | --- |
| BW | WW | YW | Milk | $W | $B |
| 2.2 | 62 | 101 | 32 | 69.53 | 137.31 |