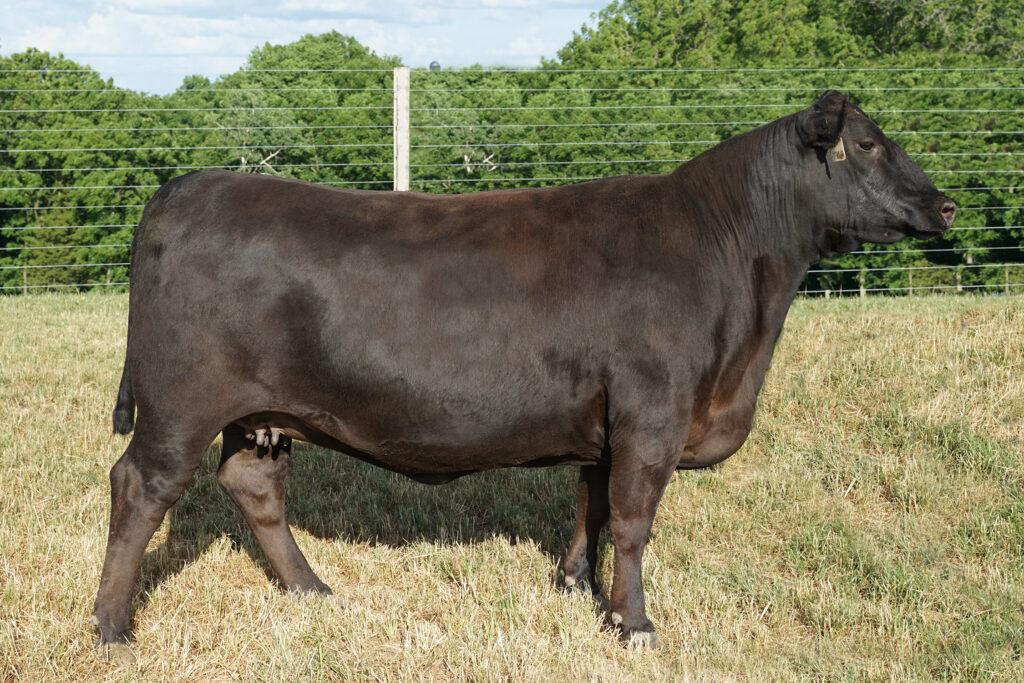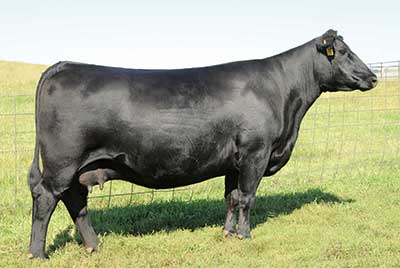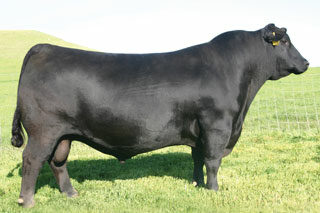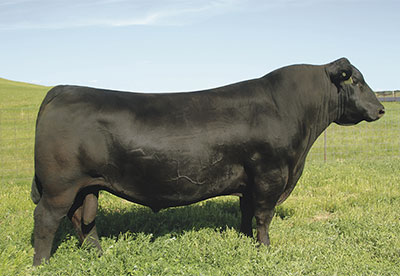 Blackcap May D103
Birth date: 08/15/2016
Tattoo: 103
Sire SAV Pioneer 7301
Dam SAV Blackcap May 8962

Full sister in blood to the $750,000 SAV Pedigree 4834. Her dam is the $150,000-valued SAV Blackcap May 8962, who is full sister to the eight million dollar producer, SAV Blackcap May 4136.
This cow is also full sister in blood to the $750,000 bull, SAV Pedigree 4834.
This cow's maternal sister, SAV Blackcap May 0024, was the #1 indexing cow in the entire SAV Herd of calves in 2010. She has already received Pathfinder status, and has sold for $100,000 to Ingram Angus.
The dam of this cow, SAV Blackcap May 8962, has had bull calves that have sold for $18,000 and $30,000 in past SAV production sales. Her natural heifer calf sold for $100,000.
The dam's full sister is the famous SAV Blackcap May 4136, who has been one of the most influential cows ever to exist in the Angus breed. She has shattered all records as the number 1 income producing cow in SAV history, generating over 8 million in progeny, 127 direct sons and daughters of 4136 have averaged $30,000. She has been known as the Sire Producer. She has produced AI stars like the $750,000 SAV President, $650,000 SAV Sensation, the $110,000 SAV Resource, the $725,000 SAV Pedigree, and many more major AI bulls, including: SAV Recharge, SAV Renown, SAV Seedstock, SAV Rainfall, SAV Raindance, and SAV Governor.
This cow's sire, SAV Pioneer 7301, is best known as a sire of fabulous females, with a lot of shape and awesome udders. His progeny are structurally sound, with longevity in all environments.
| | | | | | |
| --- | --- | --- | --- | --- | --- |
| BW | WW | YW | Milk | $W | $B |
| 3.1 | 56 | 98 | 28 | 53.39 | 95.62 |